Our Promise
The appellation 'Karoo Lamb' signifies lamb that is both born and nurtured in the Karoo region. Fundamental to our commitment is the rigorous validation of the lamb's origin, sourced exclusively from the Karoo area. This stringent process guarantees that only authentic, free-range animals bear the distinguished Karoo Lamb hallmark.

Our Karoo
A vast and beautiful region in South Africa, home to more than 6 000 plant species. Spanning over 400 000 square kilometres, it is one of the world's biodiversity hotspots. The Karoo is a semi-desert area, with dry and arid conditions that are ideal for many succulent plants. These plants have adapted to the harsh conditions by developing deep roots that can access underground water sources.​

The Nama Karoo Biome

The World's Only Arid Hotspot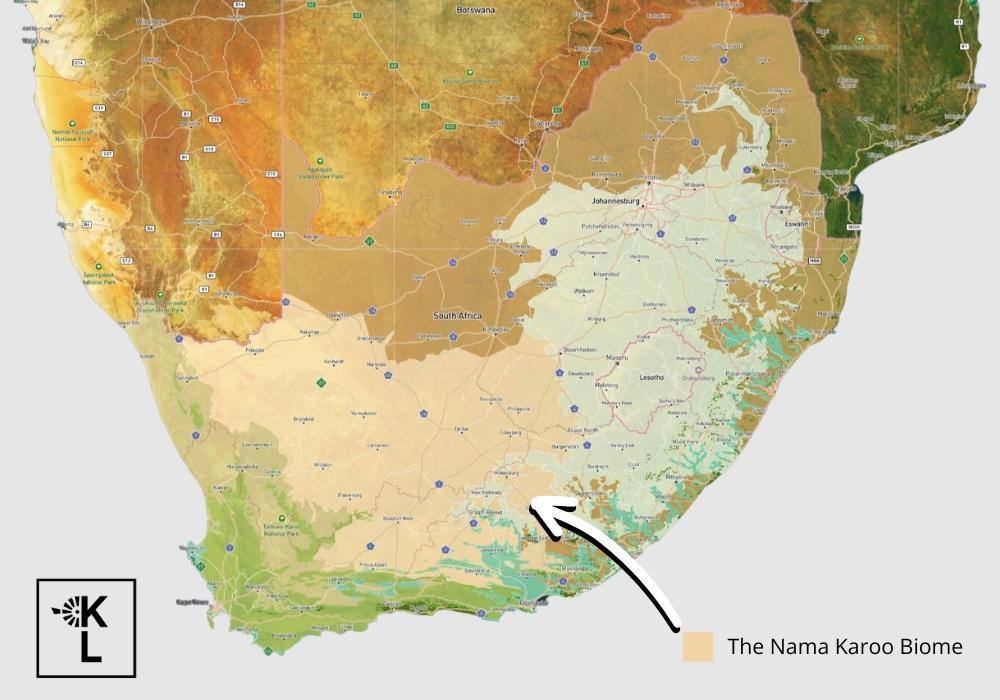 Our Guarantee

The certification process ensures that lamb and mutton products have been produced in accordance with strict animal welfare and environmental standards. This not only benefits the animals but also helps to preserve the unique Karoo landscapes. When you see the Certified Karoo Meat of Origin logo on a product, it's our sincere promise that you are getting genuine Karoo lamb, raised in a natural and sustainable environment.
Looking for inspiration on how to cook with Karoo Lamb?

Look no further than our collection of mouth-watering recipes.